These meetings will continue in the form of a zoom meeting. Anyone who is interested can contact us and we will send you a link to attend. They will begin with a meditation and a talk followed by an opportunity to ask questions about the Order and the subject of the evening.
Summer Solstice.
June 16th, 2022
7:30pm London.
Open meeting audio recordings
In the morning we will focus on how to meditate- how to balance your breathing, set up a protective space and develop a greater link with your spiritual self and the unseen world.
In the afternoon we will have a workshop on how the Druid Order uses ritual - to access the symbolic realm, learn how to work in the present tense, experience how energy flows into matter and back out again and be supported by the elemental forces of nature.
Places must be booked in advance, to reserve a place send an email by going to
Meditation &
Ritual Workshop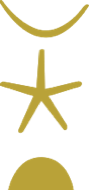 This workshop will be for newer companions and non members who are interested in Ritual and meditation as a developmental journey.
Date: Saturday, 7th May.
Venue: 23 Thornsett Road,
London SE20 7XB.
Cost: £20